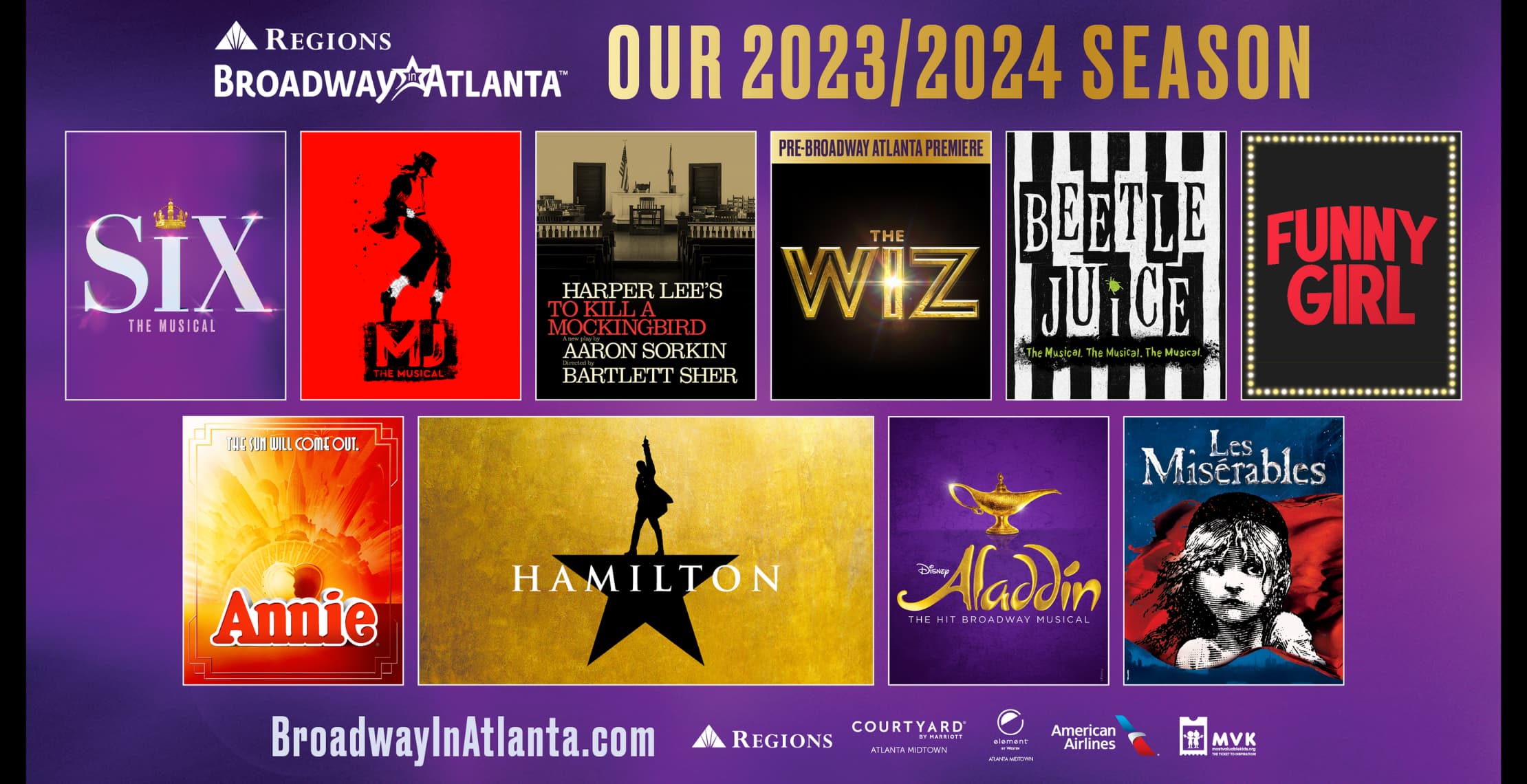 2023/2024 Regions Bank Broadway in Atlanta Season
2023/2024 Regions Bank Broadway in Atlanta Season
Event Info
Your new season of Broadway is here!
MJ: Oct 24-29, 2023
The Wiz: Nov. 14-19, 2023
Annie: Dec. 5-10, 2023
Disney's Aladdin: Jan. 9-14, 2024*
Hamilton: Jan. 30-Feb. 25, 2024
Beetlejuice: March 19-24, 2024
Six: April 16-21, 2024
To Kill a Mockingbird: May 7-12, 2024
Les Misérables: June 4-9, 2024*
Funny Girl – July 30-Aug. 4, 2024
*Season Subscriber option
Place a $49 season deposit through the BAA Website for priority access to purchase season tickets before the public on sale!
MAKE SEASON DEPOSIT
Visit Regions Bank Broadway in Atlanta to learn more about becoming a subscriber.
Single tickets typically go on sale to the public 8-12 weeks from the performance.
How to Purchase Group Tickets
Group tickets are available by clicking the button below and filling out the Group Reservation Request Form located at the bottom of the page.
GROUP REQUEST FORM
If you would prefer to send a direct email instead of completing the form below, please contact our Sales Department sales@foxtheatre.org or by calling (404) 881-2000.