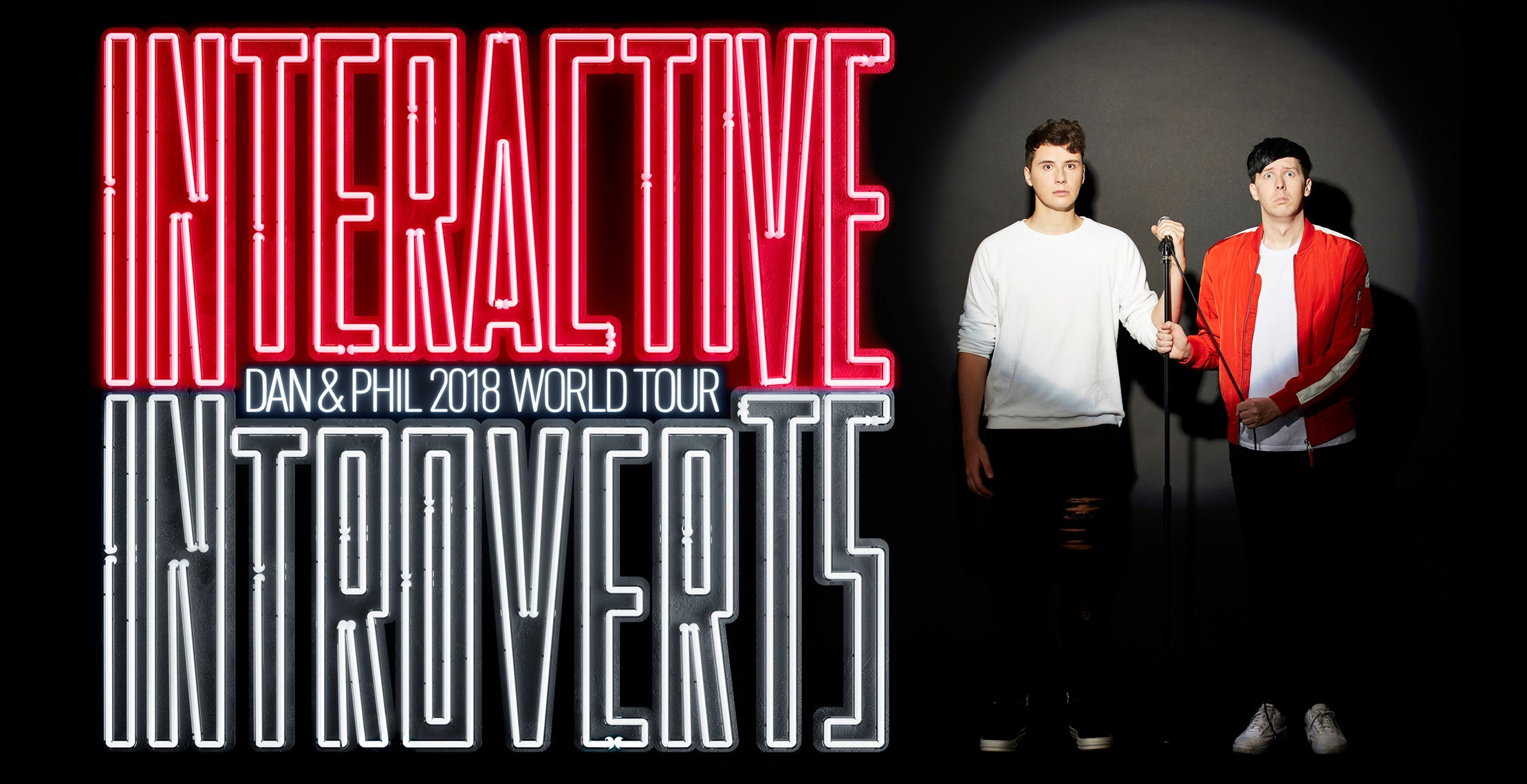 Dan and Phil
2018 World Tour: Interactive Introverts
Dan and Phil
2018 World Tour: Interactive Introverts
Event Info
Dan and Phil present their new stage show - Interactive Introverts. Two internet dwelling, insecure nerds standing under the spotlight to give the people what they want: an epic interactive experience of rants, roasts, battles, stories...and surprises that will make you laugh, cry cringe and puts the audience in control unlike anything before!

Dan and Phil Photo Policy

Photography and video recording are prohibited. All electronic devices must be turned off during the show.