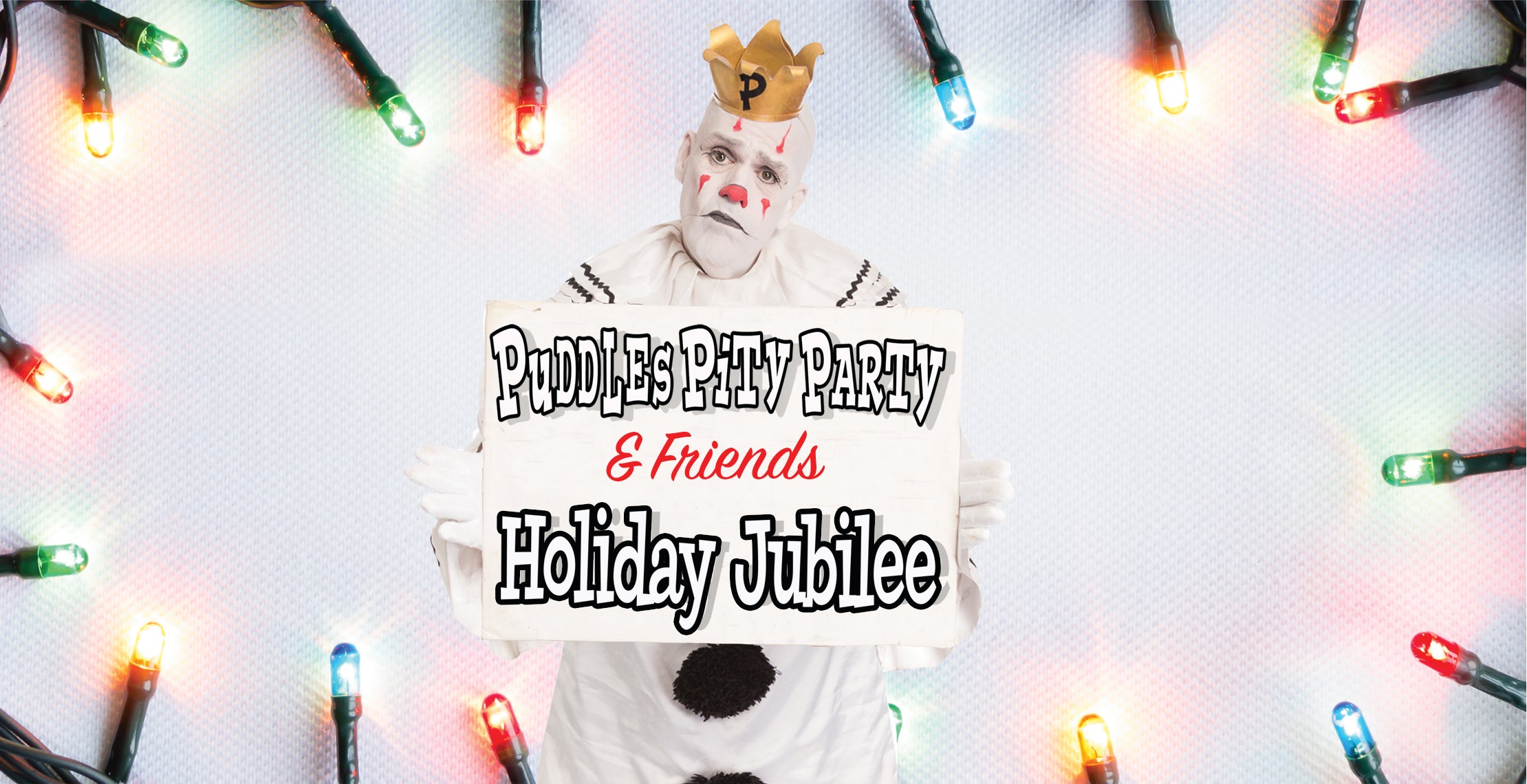 Puddles Pity Party & Friends Holiday Jubilee
Puddles Pity Party & Friends Holiday Jubilee
Event Info
Puddles Pity Party, "the sad clown with the golden voice," will showcase his awe-inspiring vocals and comical candor during his first official holiday show "Puddles Pity Party & Friends Holiday Jubilee.
---
PURCHASE MARQUEE CLUB ACCESS
Cost: $55 per person
One (1) pass to the Marquee Club for an enhanced pre through post show experience
Early entry into the club 90 min before show time. Access remains open to club buyers for the duration of the show as well as post show.
Complimentary pre-show Mediterranean-inspired food from a seasonal menu
Unlimited non-alcoholic beverages and dessert
Access to two rooftop terraces
Private restrooms on all three club levels
Five premium bars to purchase signature Marquee cocktails
*Cost of admission to the club does not include a show ticket. A show ticket must accompany a club ticket for entry into the club.
Marquee Club Single-Event Access

BUY MARQUEE CLUB SINGLE-EVENT ACCESS
COST: $55 per person
One (1) Admission pass to the Marquee Club
Early entry into the club starting at 6:00 PM
Complimentary food and dessert
Complimentary non-alcoholic beverages including coffee
Private Restrooms
Five (5) Private bars, including two (2) rooftop terrace bars
*Cost of admission to the club does not include a concert ticket. A concert ticket must accompany a club pass for entry into the club.

Puddles Pity Party & Friends VIP PACKAGE

The VIP Experience Includes:

-One (1) premium seat in the first 5 Rows
-Access to an acoustic performance of two (2) songs by Puddles
-A Meet and Greet opportunity with Puddles
-A photo opportunity with Puddles
-An exclusive VIP Puddles souvenir
-Access to the Marquee Club presented by Lexus