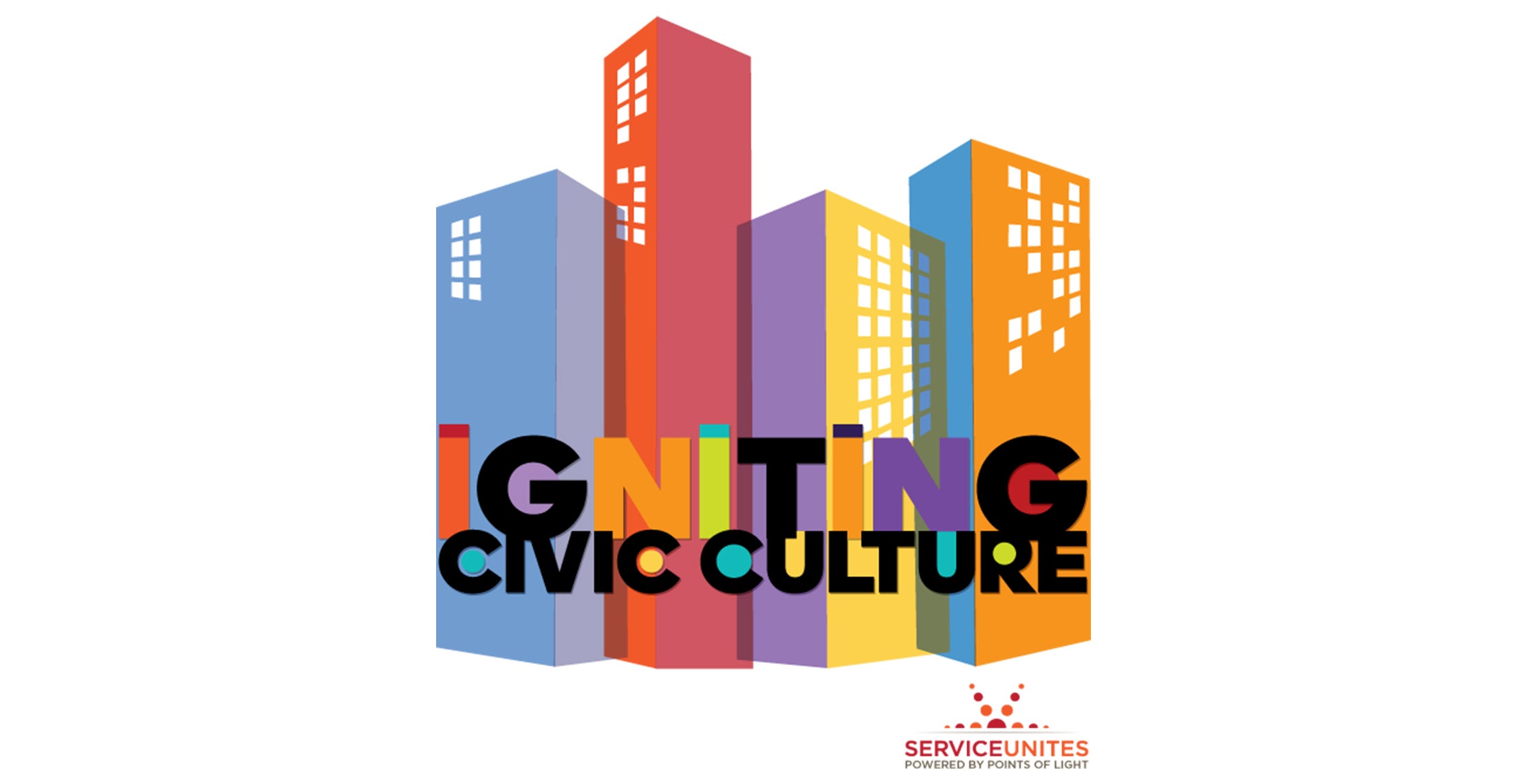 Service Unites 2018 Opening Plenary
Service Unites 2018 Opening Plenary
Event Info
Join Points of Light for the opening plenary of the Service Unites 2018 conference! Service Unites will challenge attendees to be a spark that ignites civic culture – a culture in which living a civic life is the norm, not the exception; a culture in which every person is inspired, equipped, and mobilized to be a citizen in the fullest sense, to take action that changes the world. While we may not always agree, we acknowledge there is strength in our differences, and understand that service unites — bringing people together to solve society's greatest challenges and build stronger, more resilient communities through volunteerism.
This exciting, star-studded event – part education, part activism, all inspiration – features speakers, panels, and musical moments that celebrate and push the boundaries of civic culture and volunteerism. We'll explore three vital issues that are at the very foundation of our civic life, and break down what every one of us can do to not just ignite awareness, but protect, empower, and mobilize to not only ensure the flourishing of a civic culture, but also the very destiny of our communities.
The bedrock of our future is grounded in three imperatives:
Protection of our most vital resource – water;
Empowerment of our most under-utilized resource – women;
Mobilization of the resource we invest in for our future – youth.
Speakers and panelists include Olympic figure skater Adam Rippon; ABC journalist and host of "What Would You Do?" John Quiñones; Atlanta Mayor Keisha Lance Bottoms; Student leaders from Parkland, Florida, Jaclyn Corin, Emma Gonzalez and Alex Wind; actress Eden Duncan-Smith; and many more! For a full list of speakers for this event, please visit www.volunteeringandservice.org/speakers and select "Opening Plenary."
Service Unites, powered by Points of Light, is the world's largest service-relating convening, bringing together more than 2,500 nonprofit, government, business and civic leaders to gain and share the knowledge, resources and connections needed to galvanize the power of people to create change globally. Learn more at www.volunteeringandservice.org.