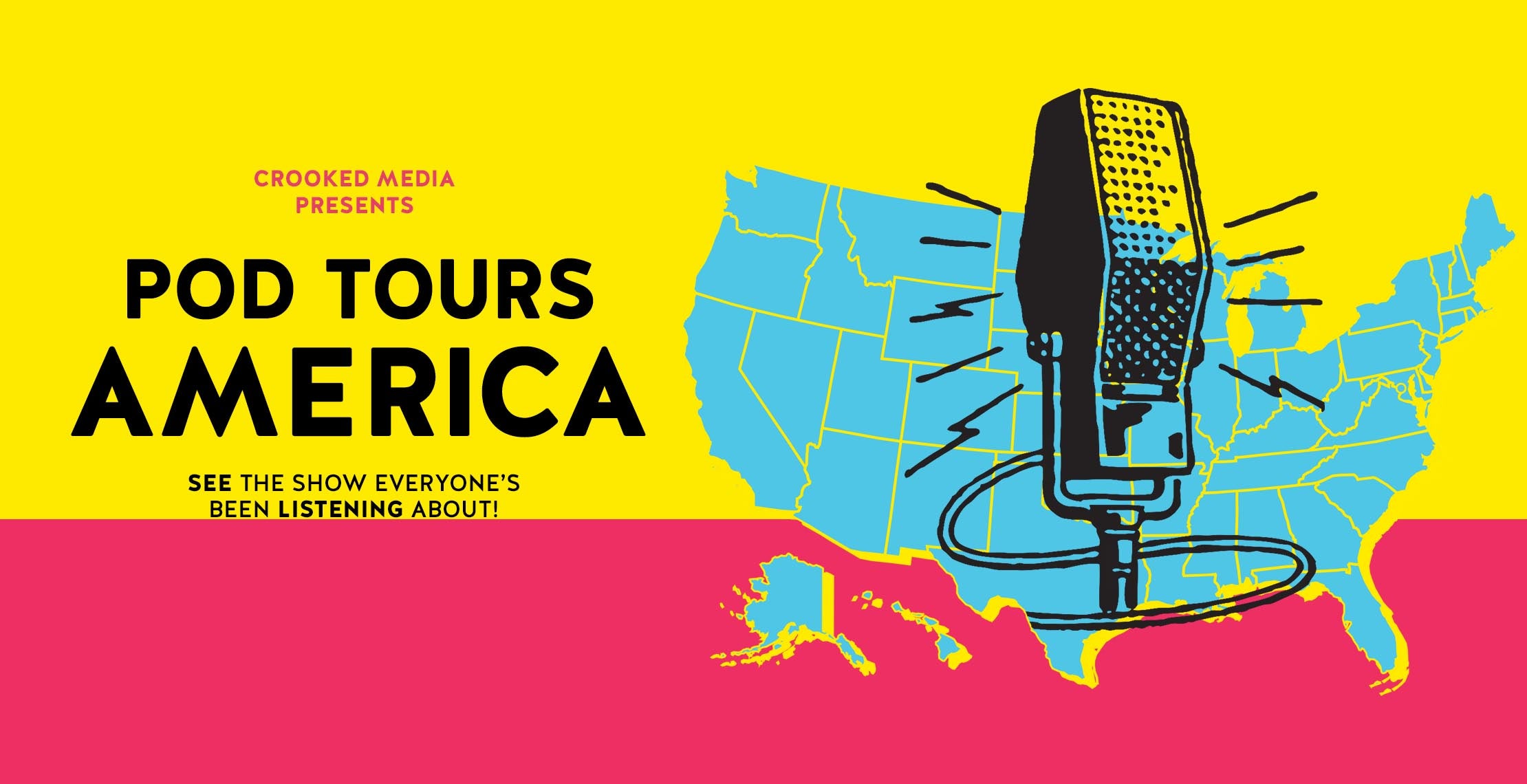 Mar

15

, 2018
Pod Tours America - June 21 - On-sale Announcement
Pod Save America is a no-BS conversation about politics hosted by Jon Favreau, Jon Lovett, Dan Pfeiffer and Tommy Vietor that breaks down the week's news and helps people figure out what matters and how to help.
ATLANTA (March 15, 2018) – Liberal political podcast, Pod Save America, is hitting the road and stopping at Cobb Energy Centre on Thursday, June 21 at 7 p.m. to have live, no-nonsense conversations about politics, the press, and the nightmare that is the Trump presidency. They call it Pod Tours America, because they think that's clever.
The podcast, co-hosted by Jon Favreau, Jon Lovett, Dan Pfeiffer and Tommy Vietor has been downloaded more than 195,000,000 times in just over a year, and was dubbed "the voice in blue America's head" by New York Times Magazine.
Previous Pod Save America guests include: President Barack Obama, Senator Hillary Clinton, late-night hosts Jimmy Kimmel and Seth Meyers, grassroots activists, leading journalists, singer John Legend, Golden Warriors Coach Steve Kerr, Democratic Leaders Chuck Schumer and Nancy Pelosi, Sen. Elizabeth Warren, Sen. Cory Booker, and many more.
Favreau, Lovett, Pfeiffer and Vietor all served in key roles in the Obama White House. They have expertise in political campaigns (both winning and losing), political strategy, speechwriting and foreign policy. They are blunt – and at times profane – about their disgust with the Trump administration, but are equally hard on the Democratic Party when it screws up. You'll laugh. You might cry. And you'll leave motivated to fight for our democracy.
For more information on the Pod Save America tour and Crooked Media, please visit www.crooked.com, Facebook, Twitter or Instagram.