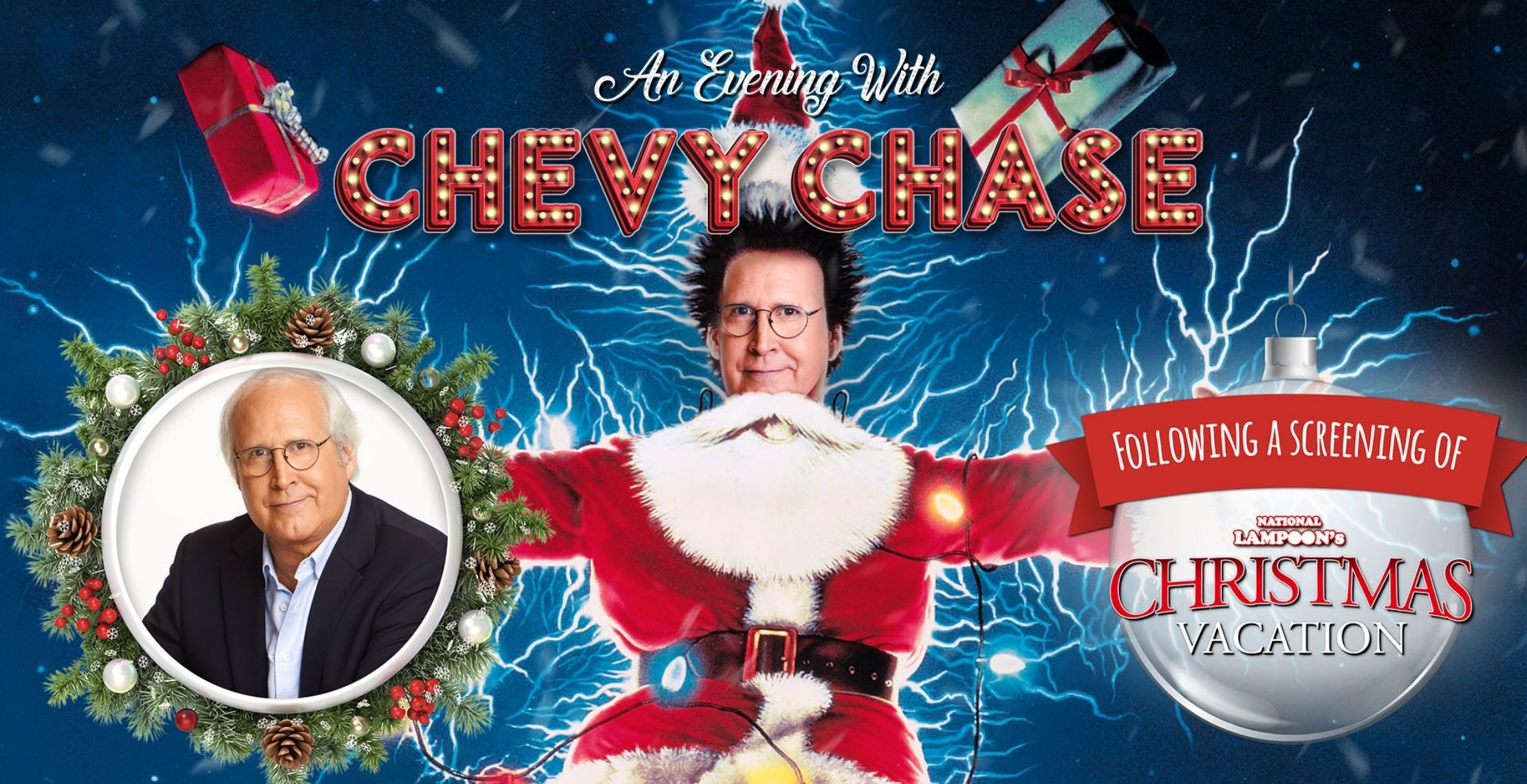 National Lampoon's Christmas Vacation
featuring Live Chevy Chase Q&A Panel
National Lampoon's Christmas Vacation
featuring Live Chevy Chase Q&A Panel
Event Info
Light up your holidays with Chevy Chase live on stage plus audience Q & A following a screening of National Lampoon's Christmas Vacation. After the showing of the holiday classic on the big screen, the celebration will continue with actor Chevy Chase (Clark Griswold) sharing stories from his career and the making of his classic movies and legendary television programs.
A VIP ticket will include one of the best seats in the house, as well as an exclusive VIP experience. A photo-op with the artist is the intention of the VIP experience; however, depending on the state of the pandemic, CDC recommendations and in consideration of both artist and public health, this may be substituted with another exclusive benefit of equivalent value, to be determined.
VIP ticket holders will be required to wear a mask at all times and may be required to show proof of vaccination or of a negative COVID test. All VIP ticket holders will be emailed with final VIP details and patron requirements at least 2 weeks prior to the event. Refunds for the VIP experience must be requested no later than 2 weeks prior to the event.
We thank you for your cooperation as we continue respond to these evolving conditions. Our top priority is keeping all who attend our events safe. We are thrilled to be able to bring our artists to your city once again and are committed to working together to create a safe and enjoyable live experience.
As Health and Safety guidelines and venue protocols surrounding COVID-19 continue to develop, we request that you check this site often for mandated requirements. Currently, the Fox Theatre is enforcing a mask mandate for all guests and staff to enter the theatre. Please plan accordingly and thank you for your cooperation in keeping your fellow guests, artists, and Fox Theatre staff safe.
This is a 100% CASHLESS event to help mitigate hand-to-hand contact. Please be prepared to pay by card ONLY. All major credit cards will be accepted with tap-to-touch payment. Guests with cash will have the opportunity to exchange cash for a pre-paid card for use at all concessions points of sale.