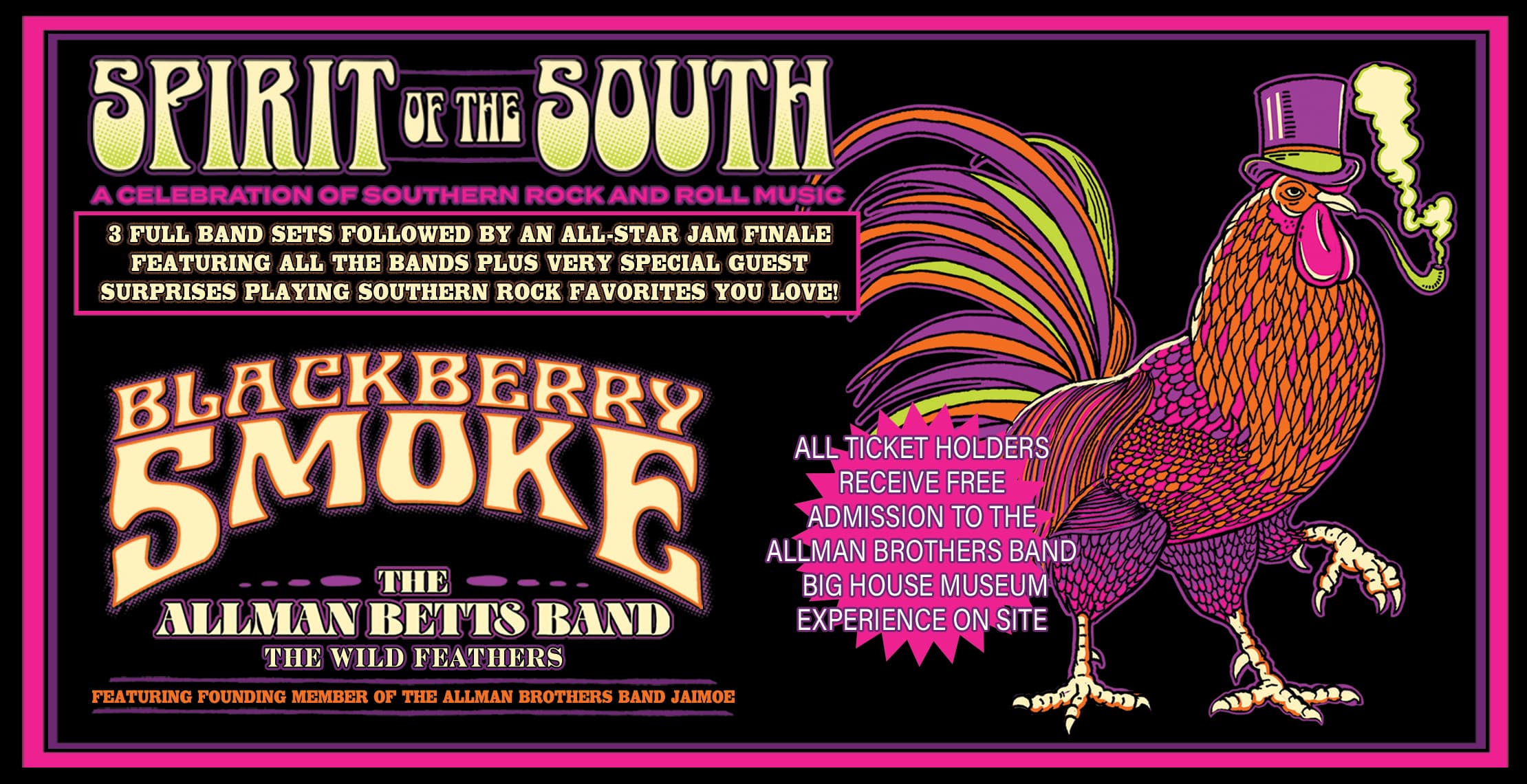 CANCELED - Blackberry Smoke, The Allman Betts Band, The Wild Feathers and more
Feat founding member of The Allman Brothers Band Jaimoe
CANCELED - Blackberry Smoke, The Allman Betts Band, The Wild Feathers and more
Feat founding member of The Allman Brothers Band Jaimoe
Event Info
Unfortunately, Blackberry Smoke has canceled their Spirit of the South tour including the November 28 Atlanta date scheduled for the Fox Theatre. Refunds will be issued by the Fox Theatre Ticket Office.
Tickets purchased with a credit or debit card will automatically be refunded to the card used for purchase within 5-10 business days. Tickets purchased using cash will be contacted for correct mailing address and a check will be mailed within 4-6 weeks. If you have any questions, please do not hesitate to contact the Fox Theatre Ticket Office.
Thanks for being a fan! We look forward to seeing you at the Fox again soon!
*For further ticket inquiries, please reach out to your original point of purchase.