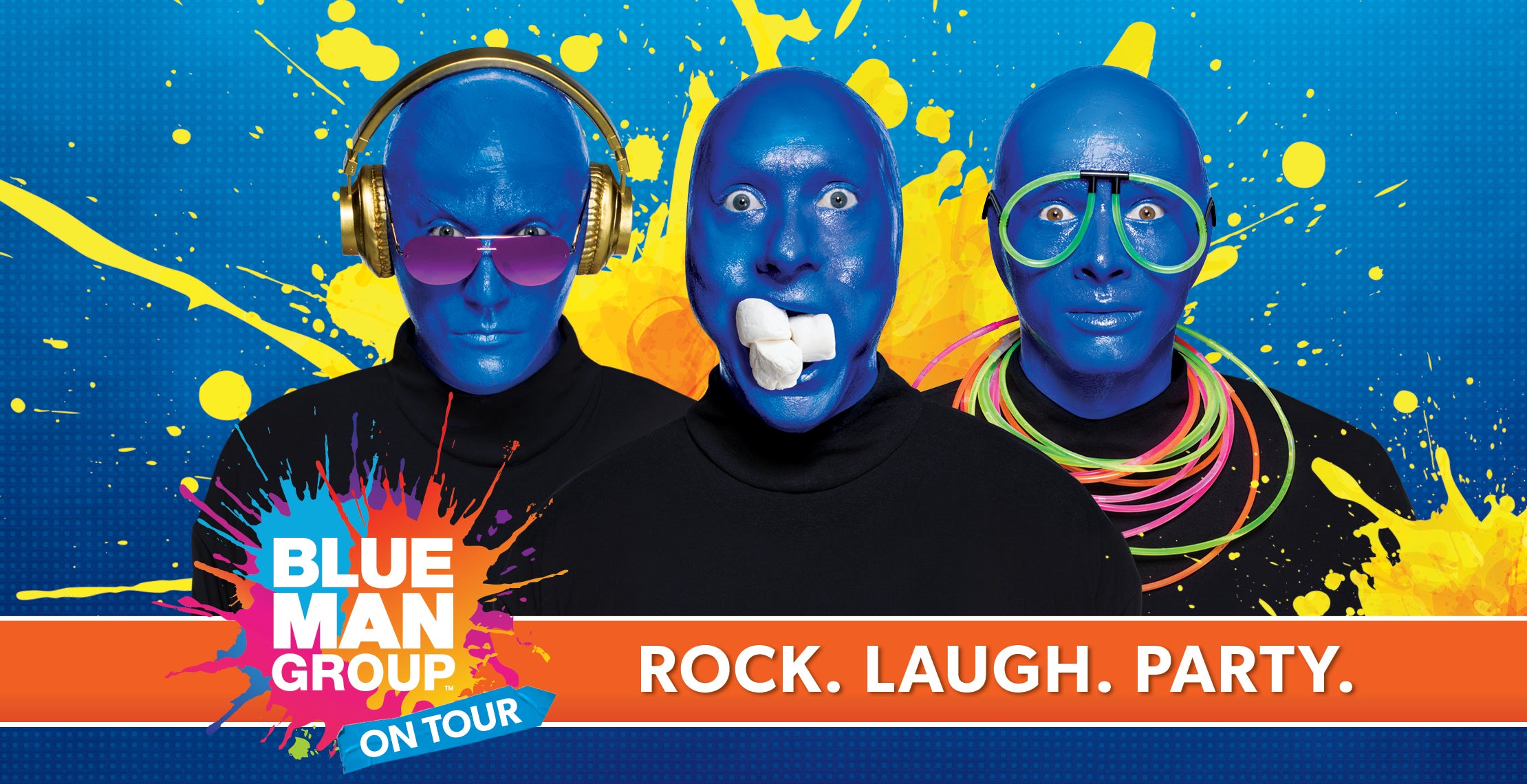 POSTPONED - Blue Man Group
Presented by Fifth Third Bank Broadway In Atlanta
POSTPONED - Blue Man Group
Presented by Fifth Third Bank Broadway In Atlanta
Event Info
Due to the current situation, Blue Man Group, originally scheduled for June 2-7, at the Fox Theatre, has been postponed. New dates have not yet been announced. Please keep your tickets as we work to reschedule Blue Man Group. Your current tickets will be honored for the rescheduled performance. We know that you are eager to have definitive information about the new dates for the event, and we are eager to be able to provide them. Our staff is working closely with the tour on this, and we will communicate the new dates as soon as possible. In order to stay up to date, please pay attention to your emails, as well as our website and social channels. Please reach out to your original point of purchase for any further ticket inquiries. We look forward to seeing you at the Fox again soon!
---
At Blue Man Group, you'll rock, laugh, and party. As three bald and blue men explore our world, together we'll discover music, comedy, and surprises at every turn. By the end of this spectacular journey, you'll be saying, "I don't even know what just happened, but I loooooved it." Thirty-five million people of all ages and cultures know what Blue Man Group is really about. Now it's your turn!
Whether you are the party planner for your friends, club or association, a corporate events coordinator, a classroom educator or tourism & travel industry professional, the Fox Theatre is the perfect destination for your Group!