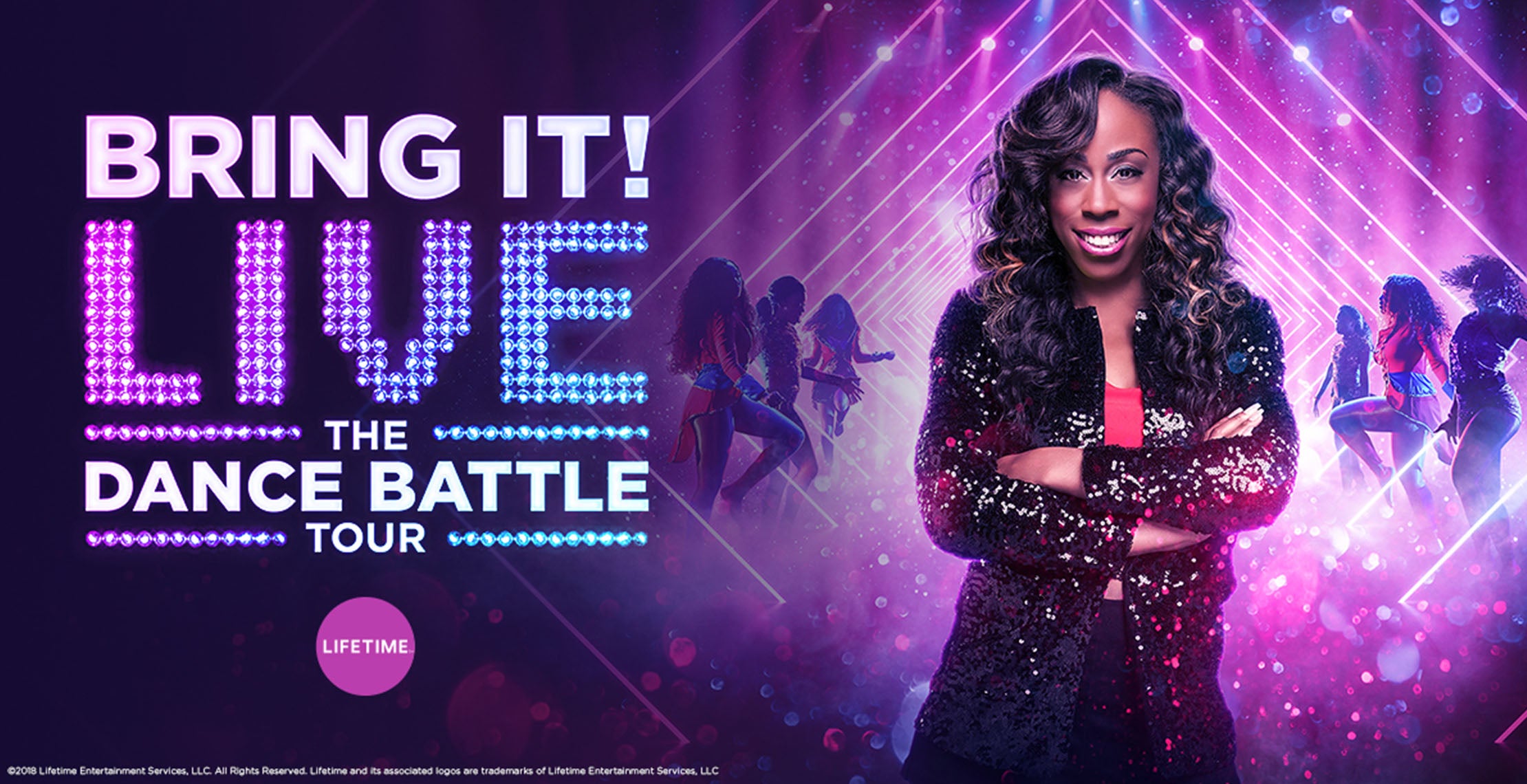 Bring It! LIVE
Bring It! LIVE
Event Info
Cost: $55 per person
Unlimited access to the club starting 90 mins prior to showtime
All you can eat pre-show dinner available upon entry
Skip lines and late seating holds with access to the club's private bars and restrooms
Unlimited non-alcoholic beverages (no charge!)
Post-show access. Allow traffic to die down and enjoy a night-cap with us!
Exclusive rooftop access overlooking the iconic Midtown skyline
Children 10 and Under now gain free admission to the club! All children must still have a show ticket to enter the club and be accompanied by a paid adult club pass. Limit 4 Children 10 and Under passes to the Marquee Club per transaction.
*Reminder: A show ticket is still required for everyone that enters the Marquee Club, both children and adults. Please note that the Children 10 and Under free offer applies only to the Marquee Club and not the Theatre.
---
Featuring the legendary Coach Dianna Williams and her team of Dancing Dolls, comes the unforgettable, jam-packed heart-pounding experience we call Bring It! Live.
Whether you are the party planner for your friends, club or association, a corporate events coordinator, a classroom educator or tourism & travel industry professional, the Fox Theatre is the perfect destination for your Group!