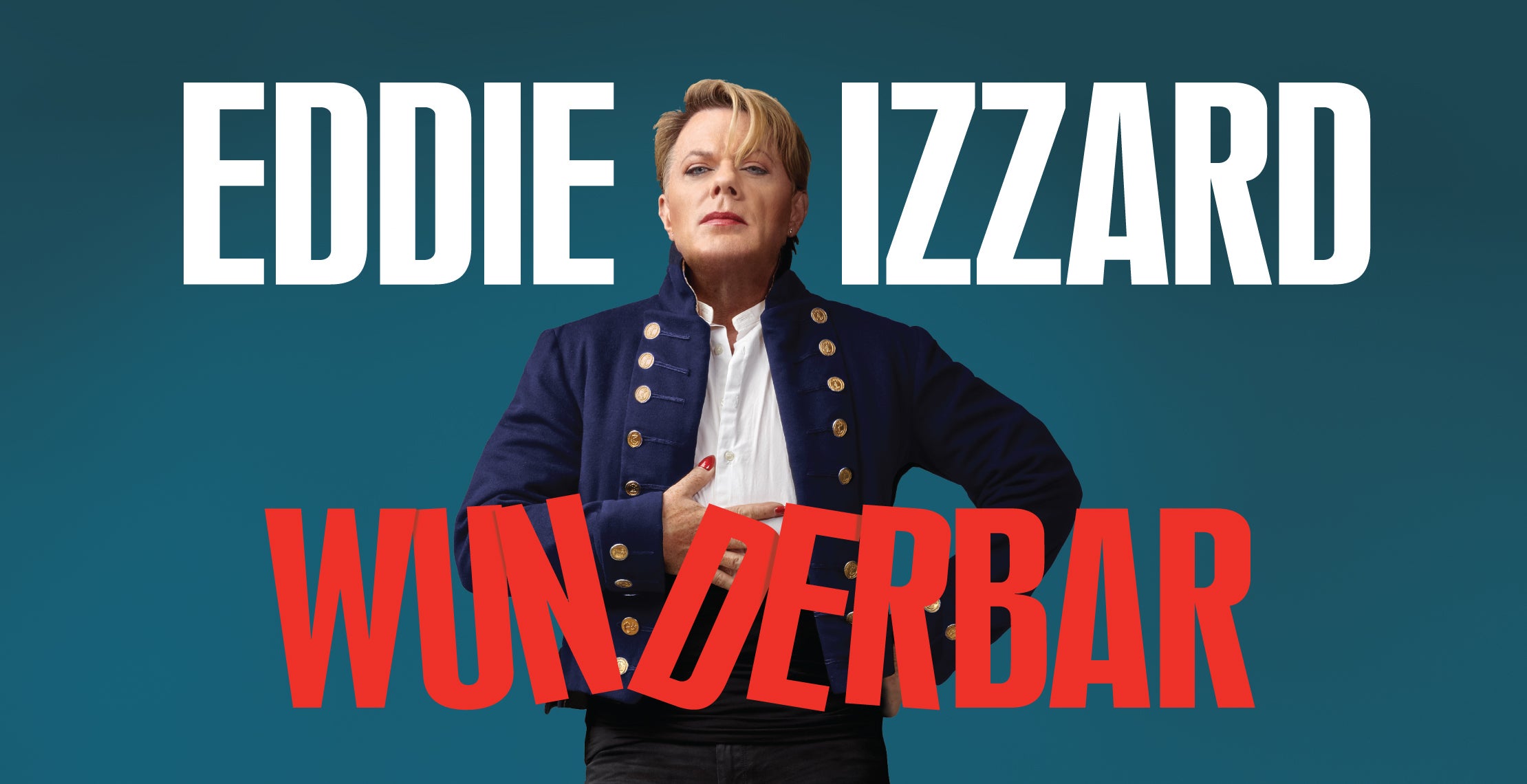 Eddie Izzard
Wunderbar
Eddie Izzard
Wunderbar
Event Info
Eddie Izzard announces U.S. tour dates for his Eddie Izzard: Wunderbar international tour which makes a stop #AtTheFox on Saturday, May 11!
PURCHASE MARQUEE CLUB ACCESS
$57.50/ person
Early PRIVATE entry into the club (skip the lines!) 90 min before show time.Access remains open to club buyers for the duration of the show as well as post show.
Pre-show lunch or dinner from a rotating seasonal menu (see sample in related links below).
Private restrooms on all three club levels (no lines!)
Unlimited non-alcoholic beverages and dessert
Access to two rooftop terraces
Five premium bars to purchase signature Marquee cocktails
*Cost of admission to the club does not include a show ticket. A show ticket must accompany a club ticket for entry into the club.
Wunderbar International Tour
"It is getting close to the time when I have to go off for a while to have a political life. But before I do that, I want to keep giving audiences around the world the best stand-up comedy shows that I can – especially at a time of Brexit-hate and Trump-hate. My new show is about everything from humans over the last 100,000 years to talking dogs and animal superheroes. I am looking forward to coming to see everyone again," stated Eddie.
Five years after his last comedy tour, Force Majeure, made comedy history having played 45 countries including all 50 of the United States AND in four languages, making it the most extensive comedy show ever, Eddie is back to his roots with an all-new show which expands on his own very unique, totally surreal view of life, love, history and his 'theory of the universe.'
Wunderbar is a delicious insight into the surreal and fantastical world of Eddie Izzard. This is intelligent Bunkum of the highest order.
Wunderbar began life at La Nouvelle Seine, a floating theatre in Paris on the Seine where Eddie began to improvise his new show in French. He then flipped countries and continued developing the show improvising in Berlin in German. Now after more development in English, Eddie is ready to share Wunderbar with the world… But will make sure the language fits the country!