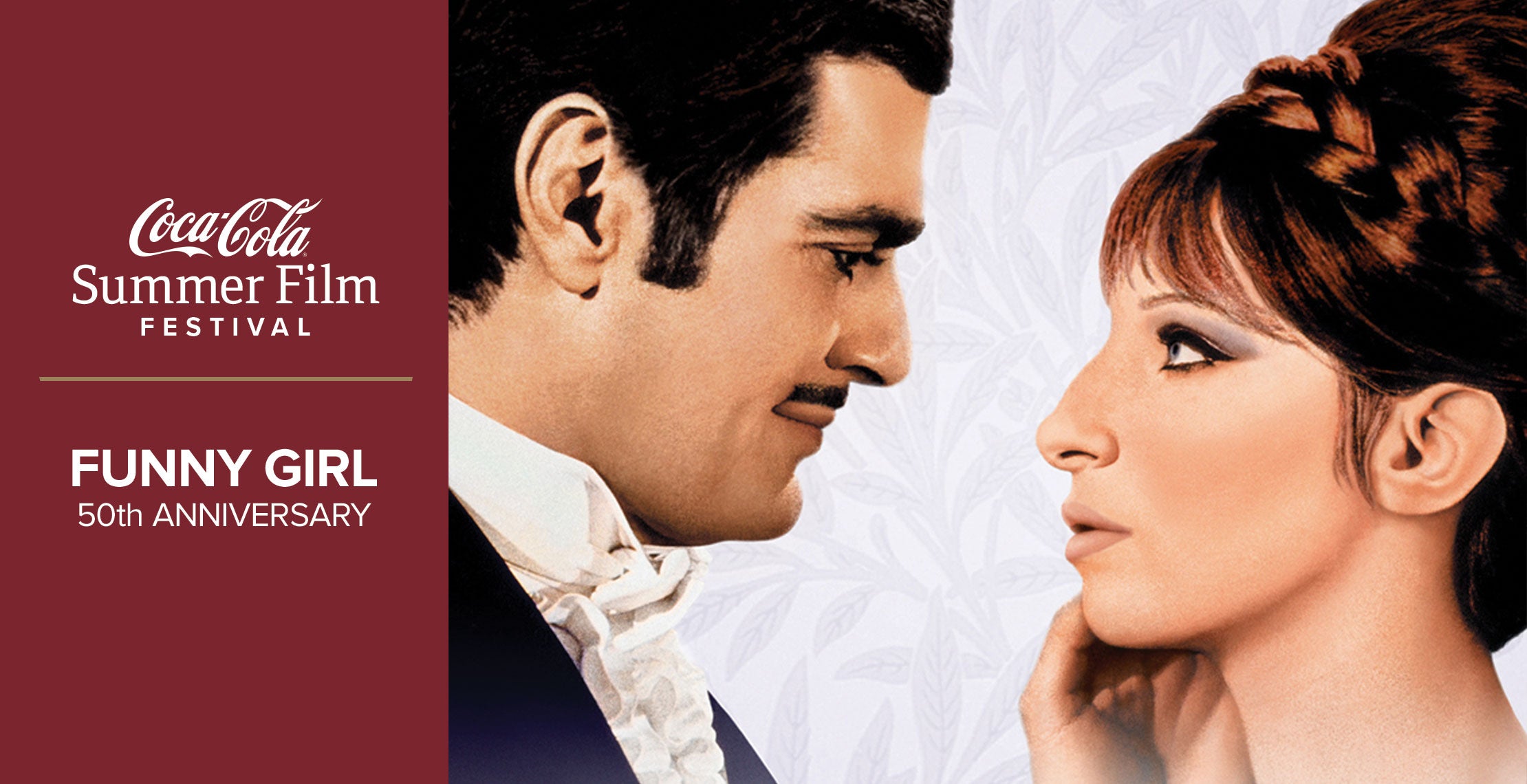 Funny Girl
(1968) 50th Anniversary
Funny Girl
(1968) 50th Anniversary
Event Info
The life of Fanny Brice, famed comedienne and entertainer of the early 1900s. We see her rise to fame as a Ziegfield girl, subsequent career, and her personal life, particularly her relationship with Nick Arnstein.

General admission movie tickets are $10. Tickets purchased on the day of the show will be $12. Additional fees may apply. Everyone must have a ticket, including infants.
Recently opened to the public, the Marquee Club Presented by Lexus is a great accompaniment to film festival guests with cinematic views of Atlanta's famed Peachtree Street from its rooftop terrace. Passes include complimentary pre-show bites, specialty adult and kid-friendly beverages and club-only experiences - a "Funny Girl" wine & cheese chat session with local film experts.

While spaces are available, select Lanier parking lots surrounding the Fox Theatre are offering discounted $5 parking for Coca-Cola Summer Film Festival patrons.
The Marquee Club Presented by Lexus VIP Package Includes:

BUY MARQUEE CLUB VIP PACKAGE

One (1) Reserved Ticket to Funny Girl
One (1) Admission ticket to the Marquee Club presented by Lexus
Early entry into the Marquee Club at 6:00 PM
A "Funny Girl" Domaine de Triennes rose wine & cheese tasting hosted by the Atlanta Film Society and other film experts
Access to Private Restrooms
Access to 5 Private bars including 2 rooftop terrace bars

*Movie Tickets and Club Passes will need to be picked up from will call on the day of the event!

​