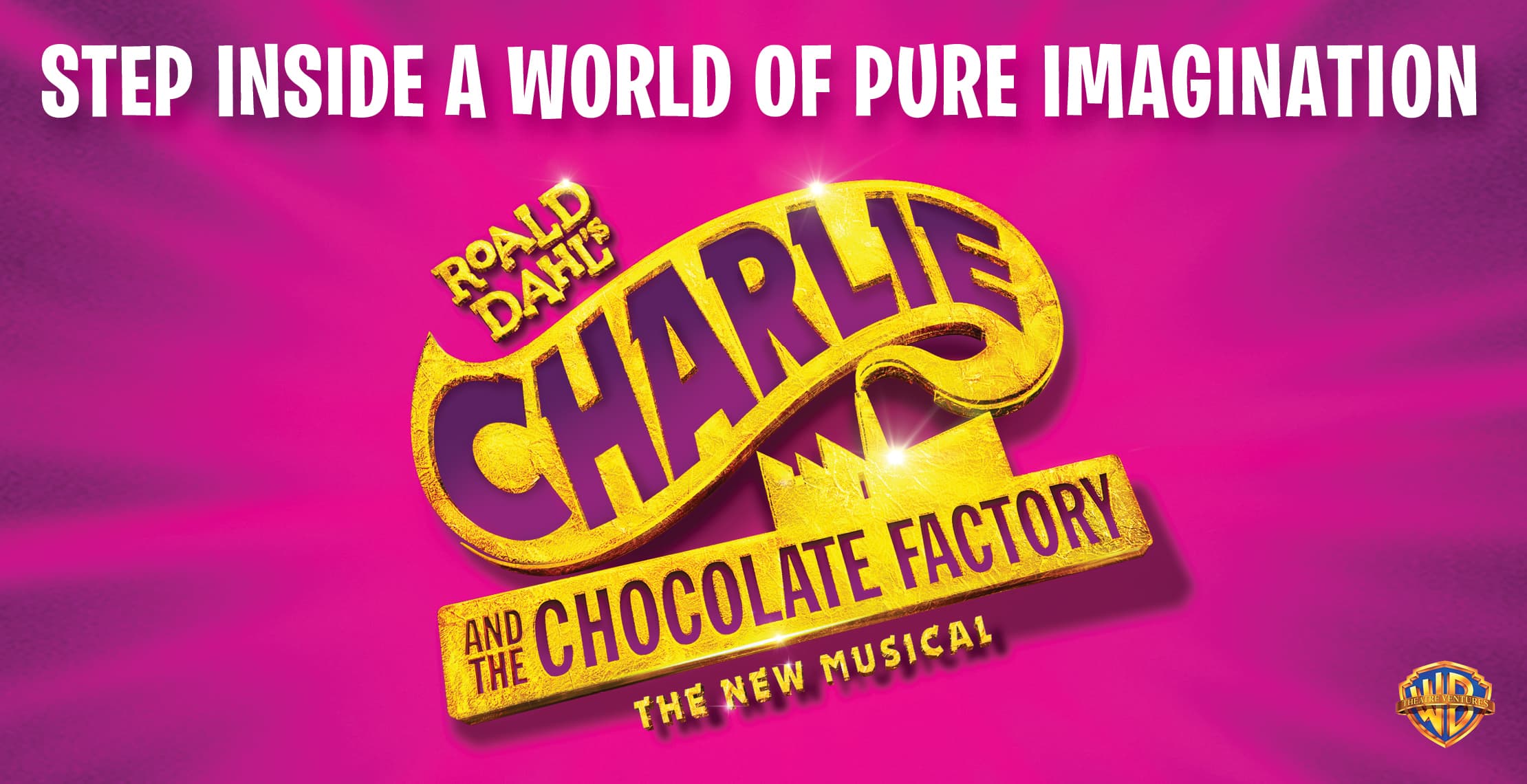 Roald Dahl's Charlie and the Chocolate Factory
Presented by Fifth Third Bank Broadway In Atlanta
Roald Dahl's Charlie and the Chocolate Factory
Presented by Fifth Third Bank Broadway In Atlanta
Event Info
Roald Dahl's amazing tale is now Atlanta's golden ticket! It's the perfect recipe for a delectable treat with songs from the original film, including "Pure Imagination," "The Candy Man," and "I've Got a Golden Ticket," alongside a toe-tapping and ear-tickling new score from the songwriters of Hairspray. Willy Wonka is opening his marvelous and mysterious chocolate factory...to a lucky few. That includes Charlie Bucket, whose bland life is about to burst with color and confection beyond his wildest dreams. Get ready for Oompa Loompas, incredible inventions, the great glass elevator, and more, more, more at this everlasting showstopper!
Whether you are the party planner for your friends, club or association, a corporate events coordinator, a classroom educator or tourism & travel industry professional, the Fox Theatre is the perfect destination for your Group!
Single Event Marquee Club Access
PURCHASE SINGLE EVENT MARQUEE CLUB PASSES!
Extend Your Fox Theatre Experience
From the grand atmosphere to seasonal bites, the Marquee Club was intentionally designed to enhance your visit beyond the performance. Start your night at the Fox Theatre with a warm welcome, then enjoy delicious, locally sourced foods, drink and company before and after the show. At the Marquee Club, you get the time you want to enjoy and savor each performance.
KEY BENEFITS OF CLUB ACCESS INCLUDES:
Early PRIVATE entry 90 min before showtime via an expedited security lane
Pre-show locally sourced food from a seasonal menu.
Unlimited non-alcoholic beverages and dessert
Premium bars and private restrooms
Exlusive access to two rooftop terraces
Cost of admission to the club does not include a show ticket. A show ticket must accompany a club pass for entry into the club.