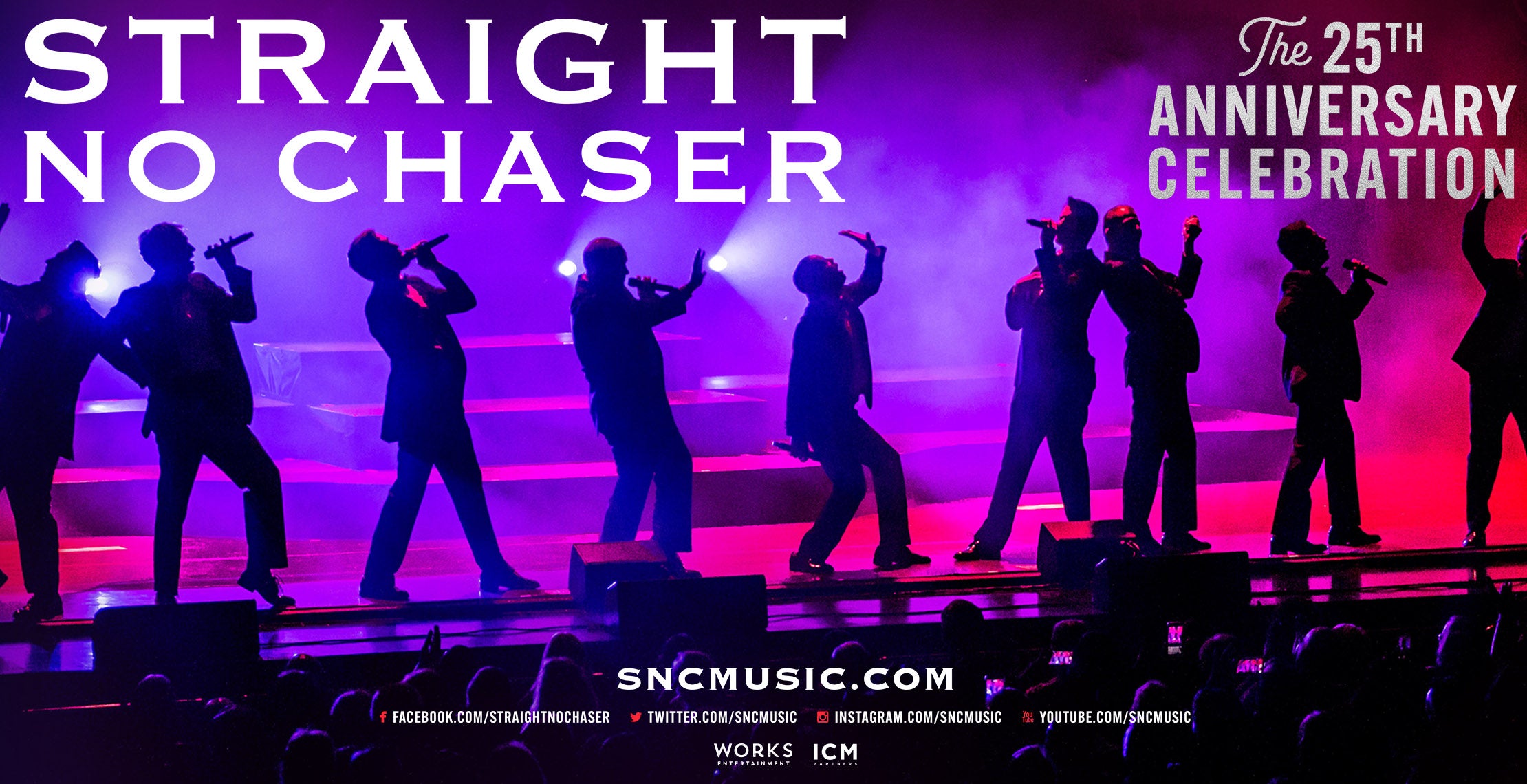 Straight No Chaser
Straight No Chaser
Event Info
If the phrase "male a cappella group" conjures up an image of students in blue blazers, ties, and khakis singing traditional college songs on ivied campuses... think again. Straight No Chaser (SNC) are neither strait-laced nor straight-faced, but neither are they vaudeville-style kitsch. They have emerged as a phenomenon with a massive fanbase and a long list of accomplishments including 2 RIAA Gold Certified albums, over 1.5 million concert tickets sold, over 1 billion streams on Pandora, and over 2 million albums sold worldwide. Straight No Chaser is the real deal, the captivating sound of nine unadulterated human voices coming together to make extraordinary music that is moving people in a fundamental sense... and with a sense of humor.
Health and Safety Protocols
As Health and Safety guidelines and venue protocols surrounding COVID-19 continue to develop, we request you check this page often for mandated event requirements. In alignment with the CDC's new relaxed guidelines, the Fox Theatre is no longer requiring that guests wear masks. For the most up-to-date information regarding the Fox Theatre's Health and Safety protocols and upgrades visit foxtheatre.org/HealthandSafety.
*Government mandates, venue protocols, and event requirements are subject to change. All ticket holders will be emailed a KNOW BEFORE YOU GO notification at least 24 hours prior to their scheduled event with show-specific arrival protocols.
This is a 100% CASHLESS event to help mitigate hand-to-hand contact. Please be prepared to pay by card ONLY. All major credit cards will be accepted with tap-to-touch payment. Guests with cash will have the opportunity to exchange cash for a pre-paid card for use at all concessions points of sale.