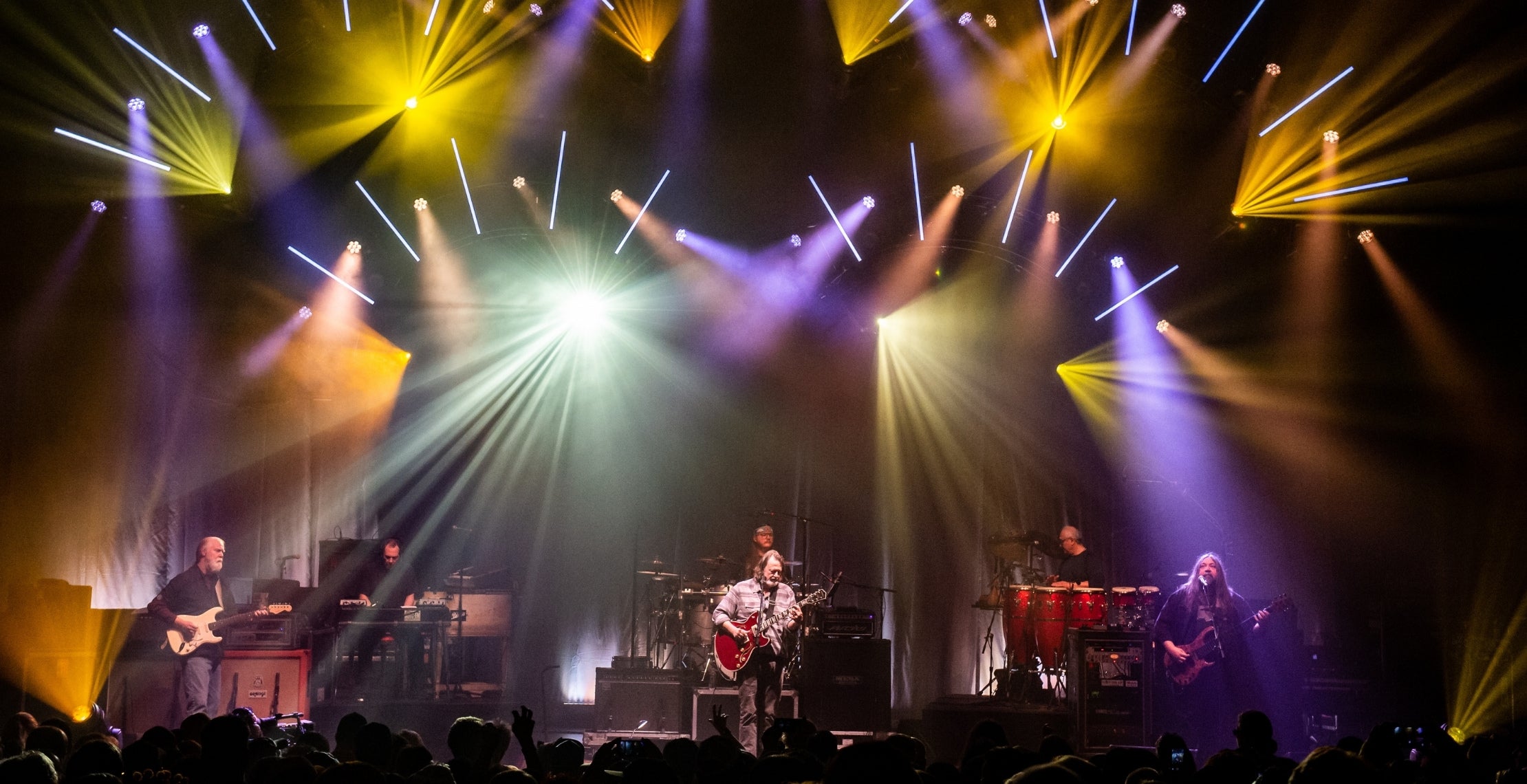 Widespread Panic
Widespread Panic
Event Info
The health and safety of our fans is always our top priority. Due to this, the WIDESPREAD PANIC concerts scheduled for Dec 28, 29, 30 and 31, 2021, have been rescheduled to August 10, 11, 12, 13, 2022.

Please hold on to your tickets as they will be good for the new show dates, no action is required on your part. Tickets purchased for December 28 will be honored on August 10. Tickets purchased for December 29 will be honored on August 11. Tickets purchased for December 30 will be honored on August 12. Tickets purchased for December 31 will be honored on August 13. Your Mobile tickets will change automatically and reflect the new date by January 1st. 2022.
Fans who are unable to attend the new show dates can request a refund by emailing the ticket office at boxoffice@foxtheatre.org now through Friday February 4, 2022 at 10am EST or by calling the ticket office at 855-285-8499 beginning Monday December 27, 2021 at 10am EST. All refunds must be requested no later than Friday February 4, 2022 10am EST.
Health and Safety Protocols
As Health and Safety guidelines and venue protocols surrounding COVID-19 continue to develop, we request you check this page often for mandated event requirements. In alignment with the CDC's new relaxed guidelines, the Fox Theatre is no longer requiring that guests wear masks. For the most up-to-date information regarding the Fox Theatre's Health and Safety protocols and upgrades visit foxtheatre.org/HealthandSafety.
*Government mandates, venue protocols, and event requirements are subject to change. All ticket holders will be emailed a KNOW BEFORE YOU GO notification at least 24 hours prior to their scheduled event with show-specific arrival protocols.

This is a 100% CASHLESS event to help mitigate hand-to-hand contact. Please be prepared to pay by card ONLY. All major credit cards will be accepted with tap-to-touch payment. Guests with cash will have the opportunity to exchange cash for a pre-paid card for use at all concessions points of sale.