Georgia Presenters
Georgia Presenters, a statewide booking consortium, provides a vehicle for collective programming where presenters, theatres, and communities can work together to increase cultural opportunities in their own communities and statewide.
Georgia Presenters was established in 2008 as a result of the hard work and dedication of Georgia's presenting organizations, governmental agencies, private groups and devoted individuals who recognized the potential impact of collaboration among presenters. The Fox Theatre Institute is proud to serve as the managing body for Georgia Presenters, providing communication and administrative assistance to support the organization.
---
SAVE THE DATE!
Georgia Presents Showcase - September 12, 13, & 14
The Fox Theatre Institute, in partnership with RiverCenter for the Performing Arts, VisitColumbusGA, and Georgia Council for the Arts will be hosting GEORGIA PRESENTS at the RiverCenter for the Performing Arts in Columbus on September 12, 13, and 14, 2022. Registration opens for GA, AL, FL, KY, MS, NC, SC, and TN Presenters on July 2022.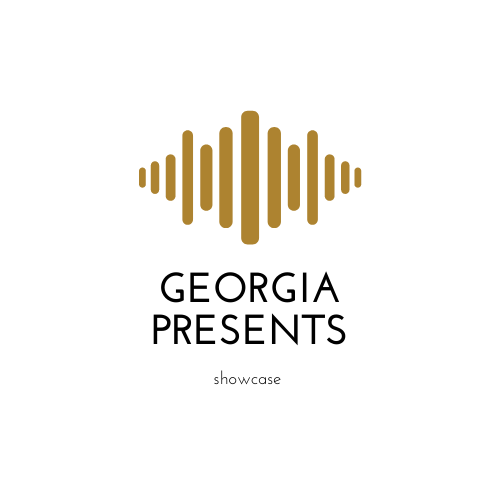 About The Georgia Presents Showcase
ABOUT THE GEORGIA PRESENTS SHOWCASE
This September, the Georgia Presenters will offer our membership and colleagues in surrounding states the opportunity to attend a series of showcases highlighting regional talent, to participate in professional development, and to conduct business with regional agents in an exhibition hall setting. We anticipate that the showcases will be best suited for small ensembles and individual performers most likely to be of interest to Georgia presenters and presenters of similar profiles in the surrounding states. It is our intent that the showcasing artists reside in the state of Georgia or within a reasonable driving distance to Columbus, GA. As this is the first year of this event, it is important that the expectations of agents, artists, and presenters be appropriately managed. There is no guarantee that an artist will be selected, nor will there be any financial compensation for showcasing. However, artists chosen to showcase will need to be registered or have their agent/manager registered for the conference. Just as you received a Save the Date notification, you will also receive a notice when showcase consideration begins along with detailed information on how to apply. Thank you for your interest in supporting the inaugural Georgia Presents conference.
---
Registration Information
Presenters
Registration for Georgia Presenters and all Southeastern Presenters is now open! The registration fee is $100.00 and will increase to $150.00 on September 5, 2022. On September 5, 2022, all registrations are considered late registrations once received. We will not be offering one-day registrations for Georgia Presents.
Presenters, please click here to register for Georgia Presents. If you are an Artist or Agent, please DO NOT click this link!
Agents & Artists
Registration for Agents is $150.00 and includes a table in the exhibit area of the RiverCenter for the Performing Arts. We are ONLY able to accept registrations from Agents who have been notified of their approved showcase.
Registration for Artists and Agents will only be available for those whose showcase applications are accepted. You will receive the application link when you are notified that your application was accepted.
Please note the tentative schedule of events here for Georgia Presents. Our final schedule will be posted here on August 22nd.
2022 Georgia Presents showcase artists*
Akropolis Reed Quintet
Atlanta Chinese Dance Company
Bonaventure Quartet
Randall Bramblett
Emmet Cahill
"Can't Get Next to You" A Temptations Revue
Jenn Cornell
Fortunate Sons, A Tribute to Creedance Clearwater Revival
Gladius
Grant Green, Jr. "Thank You Mr. Bacharach"
The Mad Hatters A Tribute to Tom Petty and the Heartbreakers
Karen Mills
Nashville Legacy: Jason Coleman & Meagan Taylor
Schwob School of Music, Columbus State University
Wilson-Fairchild
Vital Theatre Company: Owen and Mzee
*Subject to change
---
Hotel Information
Columbus Marriott, 800 Front Avenue, Columbus 31901
The Columbus Marriott has graciously offered our Georgia Presents attendees a discounted room rate of $169/per night including breakfast and applicable taxes. The hotel is a 5-minute walk from the RiverCenter for the Performing Arts and to learn more about the Columbus Mariott, please click here. This limited rate is available for your stay from Sunday, September 11, 2022, through Tuesday, September 13, 2022. This offer is valid until August 15, 2022. Please click here to book your group rate for the Georgia Presents showcase.
Air & Ground Options
Columbus Airport
The Columbus, Georgia (CSG) airport is serviced by multiple airlines including Delta Air Lines, American Airlines, United Airlines and Alaska Airlines. To learn more about accessing CSG via flights, please visit https://www.flycolumbusga.com/.
15 minutes from UPtown
Hartsfield-Jackson Atlanta International Airport
The Atlanta, Georgia (ATL) airport is serviced by most major air providers. To learn more, please visit https://www.atl.com/.
90 minutes from UPtown
Groom Transportation
Servicing Columbus since 1996
24 roundtrips 7 days a week
$92 round trip (current fares)
Rental Car Companies
Servicing Columbus and Atlanta airports

Avis
Budget
Enterprise
Hertz
National

Servicing Atlanta airport only

Advantage
Airport Rent a Car Atlanta
Dollar
EZ
Payless
Sixt Rent a Car Atlanta
Thrifty
Thank you to our generous partners!
To learn more about our Georgia Presents partners, please click on the links below:
Join Georgia Presenters Now!
Georgia Presenters membership is open to all arts, educational and governmental organization that present a season of three or more professional companies/artists per year, have an official non-profit designation in accordance with section 501 of the Internal Revenue Code, and present cultural programming as part of their organization's primary purpose. Applications are considered from organizations that do not operate as private, for-profit businesses. Non-profit and local and regional government organizations are eligible for membership. Additionally, college and university memberships are welcomed. Membership also requires that organizations are already presenting three to five times a year with the intent to participate in block booking activity.
Benefits include:
Three annual meetings combining professional development components with block booking.
Access to the online forum, allowing presenters the opportunity to follow developing blocks and to communicate with other presenters on a variety of related topics.
Invitations to Fox Theatre Institute sponsored seminars, special events, and networking opportunities.
Contact Us
Leigh Burns
Director, The Fox Theatre Institute
Email
Phone: 404.881.2003
Fax: 404.872.2972
Thank You To Our Sponsors
---