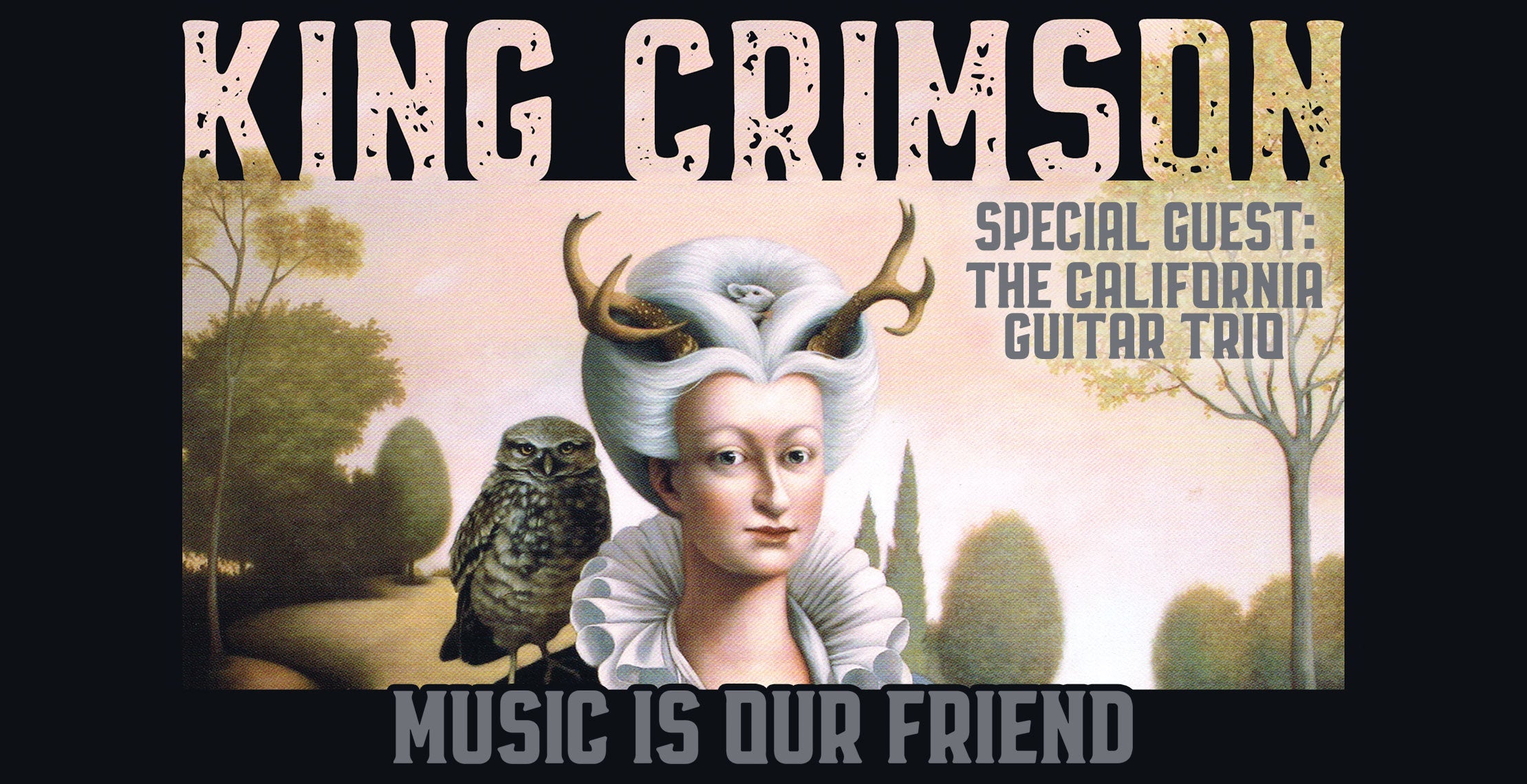 King Crimson
King Crimson
Event Info
King Crimson is bringing their "Music Is Our Friend" Tour to the Fox Theatre for our FIRST theater concert since COVID closed its doors. The 7-piece line-up will play many historic pieces, which Crimson has never previously played live, as well as new arrangements of Crimson classics - "The music is new whenever it was written." A unique show, where seven of the best musicians in the world play music without distraction or adornment.
COVID-19 Health and Safety Updates
Covid-19 Related Protocols:
*This event is a reduced capacity event.
*Staff are required to wear masks at all times.
*Guests are encouraged but not required to wear masks
*For more information regarding the Fox Theatre's Health and Safety related facility upgrades and contactless features visit our Covid-19 Health and Safety tab below.