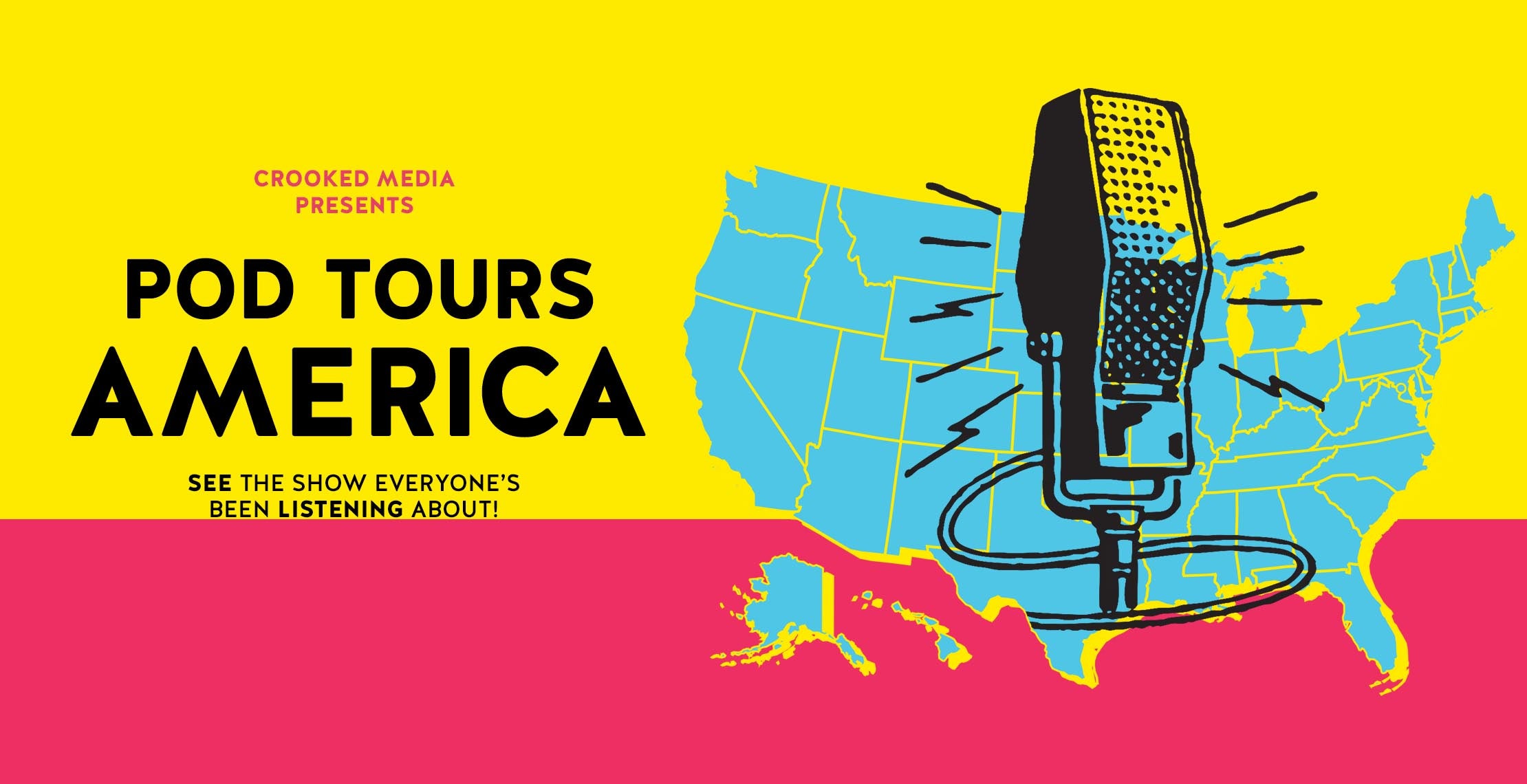 Pod Save America
At Cobb Energy Centre
Pod Save America
At Cobb Energy Centre
Event Info
Liberal political podcast, Pod Save America, is hitting the road and stopping at Cobb Energy Centre on Thursday, June 21 at 7 p.m. to have live, no-nonsense conversations about politics, the press, and the nightmare that is the Trump presidency. They call it Pod Tours America, because they think that's clever.
The podcast, co-hosted by Jon Favreau, Jon Lovett, Dan Pfeiffer and Tommy Vietor has been downloaded more than 195,000,000 times in just over a year, and was dubbed "the voice in blue America's head" by New York Times Magazine.
Favreau, Lovett, Pfeiffer and Vietor all served in key roles in the Obama White House. They have expertise in political campaigns (both winning and losing), political strategy, speechwriting and foreign policy. They are blunt – and at times profane – about their disgust with the Trump administration, but are equally hard on the Democratic Party when it screws up. You'll laugh. You might cry. And you'll leave motivated to fight for our democracy.
Additional Ticket Information

Please note All persons regardless of age must have a ticket for admission. 4 years and younger prohibited. For Accessible seating please call 770.916.2852. No Cameras/Audio/Video.

Event Info
All persons regardless of age must have a ticket for admission. 4 years and younger prohibited. For Accessible seating please call 770.916.2852. No Cameras/Audio/Video.

Ticket Limits
There is an eight (8) ticket limit for the Pod Save America Ticket and Merchandise Bundle.

Accessible Tickets
To better accommodate your needs, Cobb Energy Performing Arts Centre has requested that all special seating accommodations be solicited only through their representatives. Please contact a Cobb Energy Performing Arts Centre representative for further help with your ticket purchase.* Advance ticket purchase may be required.

* Box office information is subject to change.

Telephone Number(s):770.916.2852

Service Hours:Mon-Fri 10am-6pm
Sat 10am-2pm
Sun Closed