Jan

15

, 2021
AT&T Foundation Donates $25,000 to The Fox Theatre Institute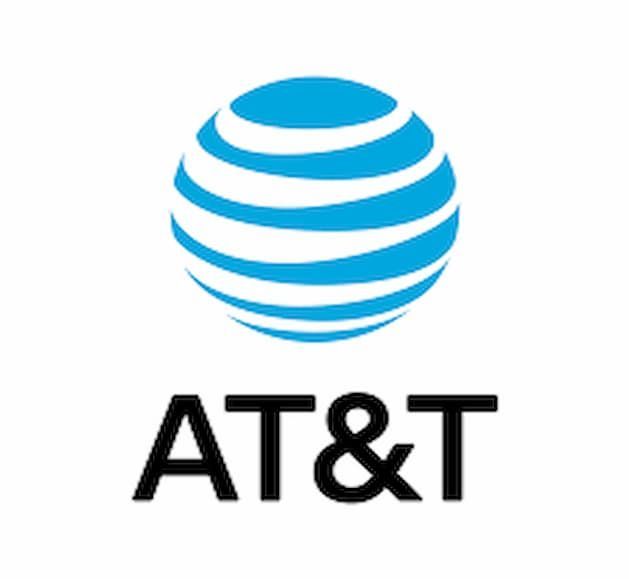 ATLANTA, GA, DEC. 14, 2020 – The Fox Theatre Institute (FTI), a department of Atlanta's Fox Theatre, Inc. has received a $25,000 donation from the AT&T Foundation to develop and implement a virtual version of its six-year-old Fox in a Box educational program. The free K-5 educational program focuses on how major events in the Fox Theatre's history timeline intersect with key classroom lessons, from American History and the Civil Rights Movement to Economics and the importance of historic preservation, performing arts, and community building. Since launching the program in December 2014, Fox in a Box has visited over 29,000 elementary students and educators in the Atlanta area, including outlying metro counties.
The Fox Theatre Institute has been working to diversify educational offerings during this unprecedented time with school programming adapting in response to the global COVID-19 pandemic. FTI plans to leverage funding from the AT&T Foundation to create and distribute a virtual version of its Fox in a Box school program to students in grades K-5 across the entire state of Georgia. Excitingly, FTI will be able to focus for the first time on as many Georgia schools as possible without geography being an obstacle.
"The very generous support of the AT&T Foundation could not have been shared at a more fortuitous time. This brand-new possibility of sharing the program virtually, and statewide, is a wonderful enhancement of our ongoing outreach efforts," said Leigh Burns, Director of the Fox Theatre Institute. "In our twelve-year history working with partners across Georgia, we are thrilled to have the new collaboration with the AT&T Foundation and WarnerMedia. Their investment in educating Georgia's children will make an enormous impact in the ever-changing learning options during COVID 19 and beyond."
"At AT&T, the AT&T Foundation and WarnerMedia, one of our core values is to be there when people need us most," said Venessa Harrison, president of AT&T Georgia. "AT&T and our WarnerMedia colleagues are proud to collaborate with the Fox Theatre Institute to be there for Georgia's youth. Enhancing educational opportunities has never been more important, and we applaud the Fox Theatre Institute for channeling creativity to share the intersection of arts, history and culture in new ways."

The $25,000 AT&T Foundation donation is part of the relief support WarnerMedia, the AT&T Foundation and AT&T are providing in response to the global pandemic. More information on WarnerMedia's efforts, including committing $100 million to those impacted by production pauses at WarnerMedia's studios, can be found here. And, more information on AT&T's efforts can be found here.
"These are challenging times for all of us, and especially so for students," said Dr. Liss A. Maynard, Principal of Clarkdale Elementary School. "The Fox in a Box educational program, offered virtually amidst COVID, will help our teachers here at Clarkdale Elementary and across Georgia support our students in creative new ways – at a time when it is needed most."
FTI also consists of Georgia Presenters, an innovative statewide talent booking consortium, and Preservation Grants to encourage preservation of historic theatres with outside funding not readily available elsewhere.
For more information, please visit www.FoxTheatreInstitute.org.
###
About Fox Theatre Institute
The Fox Theatre Institute (FTI) is a dynamic outreach program offering historic preservation expertise, consultation and education to performing arts venues in Georgia and the region. Created by Atlanta's Fox Theatre, an iconic attraction widely applauded for being a catalyst for positive change in the community, FTI pays it forward, helping other cultural institutions renew, reinvigorate and restore artistic vitality in their backyards and beyond. Keeping environmental and economic impact top of mind, FTI offers the financial assistance, restoration support and operations mentoring needed to leverage scarce resources and stimulate local economies. Not only that, but it keeps the artistic pulse of beloved communities beating for decades to come. FTI was recently featured on NPR's Marketplace for its substantial impact on historical theatre restoration and community building throughout Georgia and the Southeast. For more information, visit foxtheatreinstitute.org and please stay connected on Facebook.
ABOUT THE FOX THEATRE
Kicking off its 90th-year celebration in 2019, the Fox Theatre is one of Atlanta's premier venues for live entertainment, welcoming more than 250 performances a year in its 4,665 seat theater. From rock concerts and Broadway productions to ballets, comedy, and movies, the historic venue attracts more than 500,000 visitors annually. The theater also boasts seven unique private event spaces, hosting wedding receptions, trade shows, corporate meetings, and association functions in its fabulous ballrooms, lounge, and outdoor terrace. As a 501(c)(3) nonprofit arts organization, the Fox Theatre stands today as a fiercely protected landmark and a nationally acclaimed theater. The Fox Theatre proudly acknowledges its partners for their generous support: Coca-Cola, Lexus, Georgian Terrace Hotel, Georgia Natural Gas, Atlanta Beverage-Yuengling, Regions, and Grady Health System. Tickets for all events are available at the Fox Theatre Ticket Office, online at FoxTheatre.org or toll-free at 855-285-8499. Group sales information is available by calling 404- 881-2000 or visiting the Fox Theatre website. Stay connected with the Fox Theatre on Instagram, Twitter, Facebook, and by using the hashtag #AtTheFox. Notable accolades: 2019 "Top Stops for the Decade" by VenuesNow; 2019 "Ryman Theatre of the Year" by International Entertainment Buyers Association; 2019 No. 2 Theatre Worldwide under 5,000 seats by Billboard Magazine; 2018 "Top Stops Worldwide" by Venues Now magazine.
About Philanthropy & Social Innovation at AT&T
Our society doesn't work if it doesn't work equally for all. We recognize that inequalities are pervasive, and we have a role to play in helping to address them. That's why we're committed to advancing education, creating opportunities, strengthening communities and improving lives, particularly amongst historically underserved populations. We have a long history of investing in projects that promote academic and economic achievement and addressing community needs that promote social justice and racial equality. With a financial commitment of $600 million through AT&T Aspire since 2008, AT&T has leveraged technology, relationships and social innovation to help give people – regardless of age, gender, race or socioeconomic status – the opportunity to succeed.