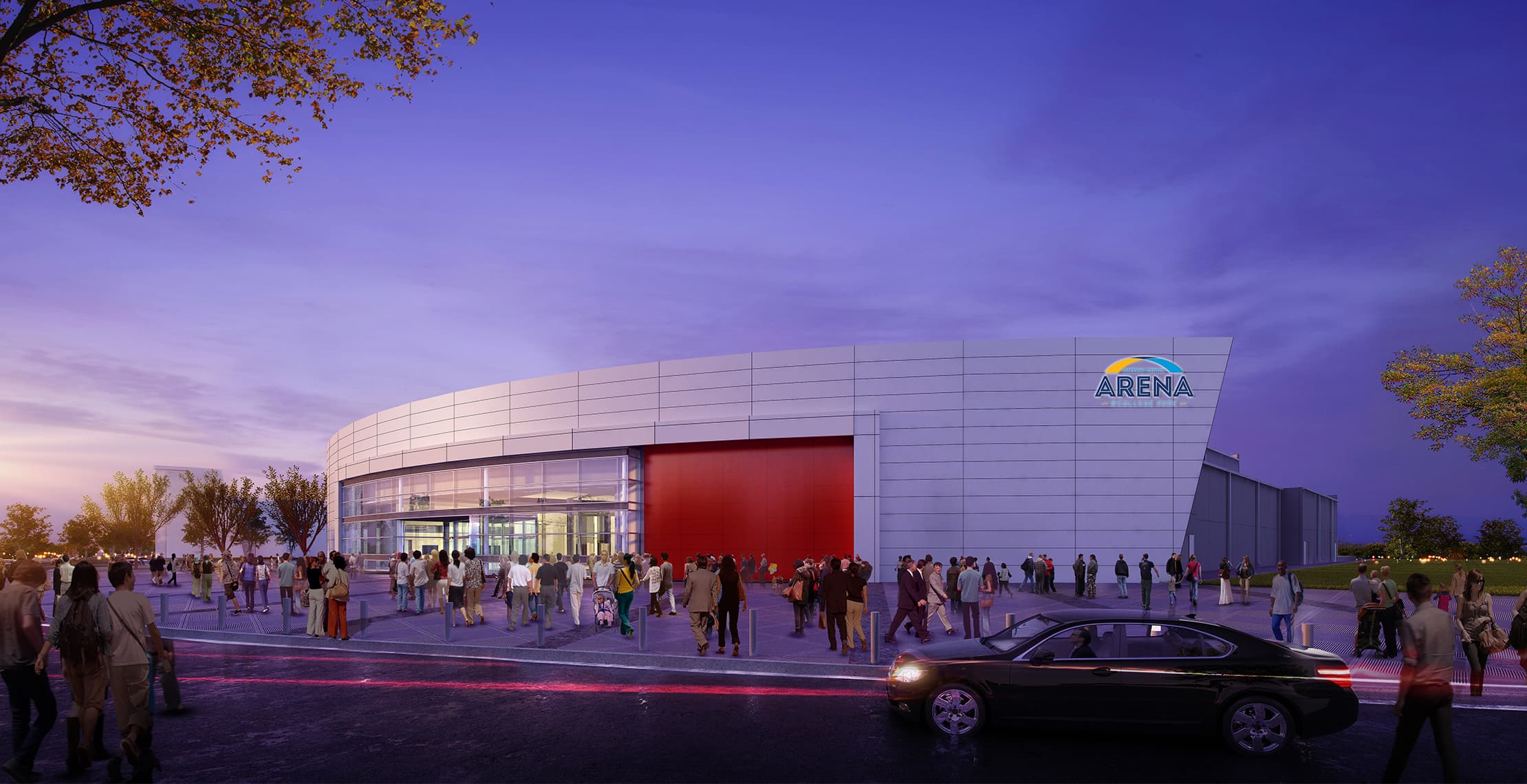 June

4

, 2019
Gateway Center Arena @ College Park Selects the Fox Theatre as Exclusive Booking, Marketing and Consulting Partner for Anticipated Entertainment Venue
ATLANTA (June 4, 2019) – Georgia International Convention Center today announces that it has named The Fox Theatre as the exclusive partner for its multipurpose arena, Gateway Center Arena @ College Park, which is slated to open this fall. Under this multi-year agreement, the Fox Theatre will consult in several key business areas, including accounting, programming, marketing, digital media, production and general facility management. This venture further expands the Fox Theatre's footprint in presenting top-notch live entertainment at facilities throughout metro-Atlanta, including Cobb Energy Centre, Symphony Hall and the Buckhead Theatre.
"The Fox Theatre boasts an incredibly seasoned senior management team, bringing more than 75 years of combined success in the field," said Mercedes Miller, Executive Director for the Georgia International Convention Center and Gateway Arena @ College Park. "Their expertise and insight into the nuances of producing live events in Atlanta will help position the Gateway Center Arena @ College Park as the ultimate entertainment destination in the city's south metro area."
In addition to serving as the home for the Atlanta Hawks G League team, Gateway Center Arena @ College Park will hold 5,000 seats for live events, ranging from concerts, comedy performances, family shows and lifestyle events to amateur and professional sporting events. Located minutes from Hartsfield-Jackson Atlanta International Airport, the 100,000 square foot entertainment destination is poised to become the premier event facility on the city's south side. The venue, which will bring an estimated 600 jobs to College Park and surrounding areas, is complemented by neighboring attractions, including the Delta Flight Museum, the Porsche Driving Experience, curated dining experiences and more.
"We are honored to play a role in the birth of this entertainment venue as it becomes a leading economic driver in the community," commented the Fox Theatre's President & CEO Allan Vella. "With endless live event opportunities for the new facility, our team will leverage our experience and connections to help ensure the Gateway Center Arena @ College Park's success."
###
About the Georgia International Convention Center
The Georgia International Convention Center is the second largest convention center in Georgia, uniquely positioned to offer its guests and clients unprecedented convenience for conferences, expositions, convocations and more. Directly connected to Hartsfield-Jackson Atlanta International Airport via the ATL SkyTrain, the GICC is the world's only convention center with such access, set alongside three hotels, class-A office space, the BMW Training Center and the forthcoming Gateway Center Arena @ College Park, set to open in fall 2019. The GICC is located at 2000 Convention Center Concourse, College Park, GA 30337. For more information, please visit www.gicc.com.